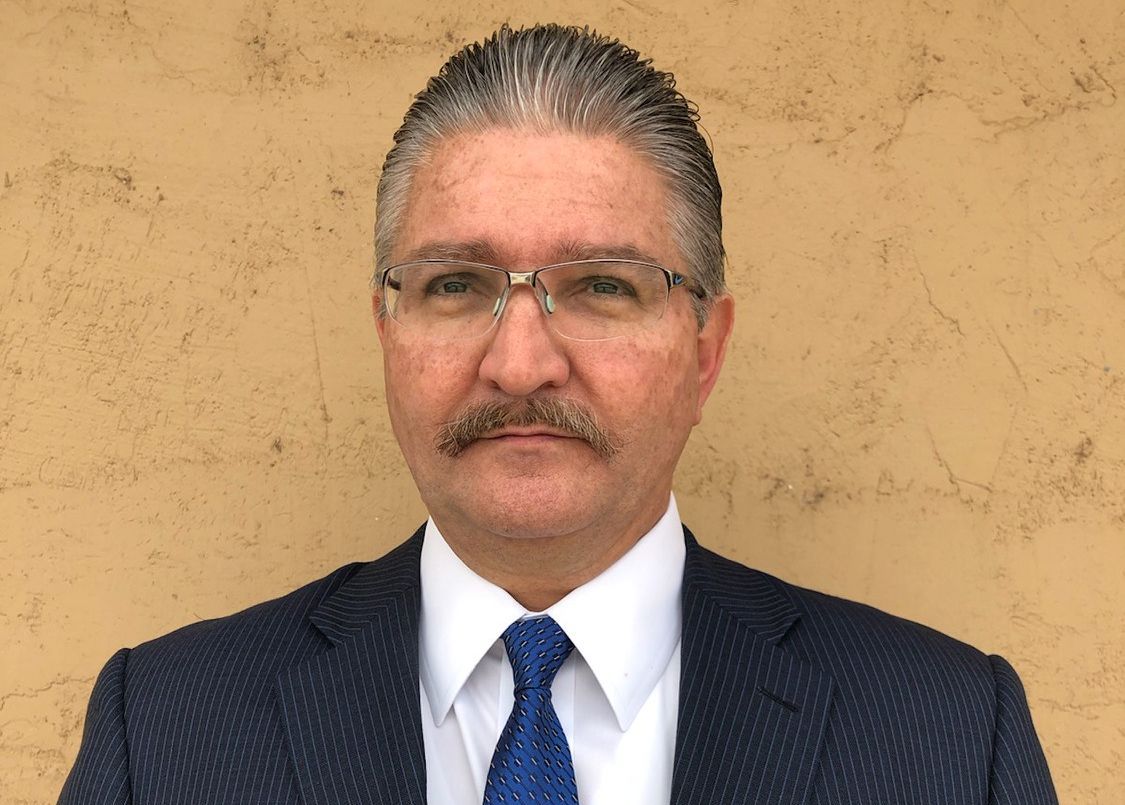 Ken Boyer, Jr
Board of Director's
President – 2 Years.
Continuing Education &
Convention Speaker.
OBA Pre-Licensing Instructor
Recently, I was able to attend the national Professional Bondsman of the United States convention. During this time, I was pleased to see several "Okies", including Connie Allbritton and Tracie Halley-Terrell of our OBA board. At this convention, in which we all travel to at our own expense, it is always interesting, yet educational, to hear of all the challenges in other regions of the U.S., as well as how they are approaching them. It is also great to hear of how highly esteemed the other state associations view the Oklahoma Bondsman Association. 
   Excitement is growing about our annual convention and continuing education course, hosted in June of this year by the Grand Casino located in Shawnee, Oklahoma. I see that it will be a nice getaway with colleagues, and some of us may even want to stay an extra day or two for additional fellowship. 
Throughout this time, please continue to contribute to BPAC. We currently have a good deal of momentum. However, the extreme left billionaires are not going to stop trying to put us out of business. We all have to pull together now, when teamwork counts the most. 
    I continue to thank God daily for allowing me to be the
President of such a terrific group of heroes. Thank you for all you do through your career and personal life to support our industry, as well as public safety. 
from the desk of the Executive Director ~ L. Susie Sturgeon
Answers to your Questions!
I hope you all enjoyed your holidays with family and friends. We have survived the pandemic, winter weather and hopefully have a head start on this tax season. Proudly we say, Oklahoma has a resilient bail agent force statewide.
Many of you have already started your year, began setting your plans and marking your calendars so I will jump right in with answers to questions recently asked:
Where will the Annual Continuing Education class be held?
Annual Continuing Education & Convention
Grand Casino Hotel & Resort
777 Grand Casino Blvd
Shawnee, Oklahoma
June 23rd, 2022
(more information to follow)
Annual Board of Directors Meeting
June 22nd, 2022 2 PM
Grand Casino Hotel & Resort
777 Grand Casino Blvd
Shawnee, Oklahoma
Will we offer Live Streaming?
·       Yes,  We will have one (1) CE class and Live Streaming this year. The 2021 Live Streaming was a success with
agents making plans to live stream again. The convenience of Live Streaming was very much appreciated with
many requests to continue the service this year and in the future.
(Further information and instructions to follow)
How does the Credit Card Service work?
·        The service is called Telos Processing. 
·        The OBA office will submit a request for payment via cell phone text or email (your choice) which will include the
dollar amount, name and agent license number. You will fill in the required information (i.e. CC number, Exp.
Date, CVC number) and submit back to the OBA.
(we do not see the credit card number etc; at any time)
·        OBA receives a notification of payment. (Agent has 24 hrs. to submit payment or request expires.)  
 Telos Processing
$0 cost credit card processing for OBA Members
(405) 310-1292 * Wyatt Worden
Last note, on behalf of the board and our OBA membership, we want to congratulate Tracey Halley-Terrell and Connie Allbritton for their recent achievement. (read below)
Susie Sturgeon
ANNUAL CONTINUING EDUCATION & CONVENTION
Education Chairman – Carol Knight
Thursday, June 23rd, 2022
………..is the date set for the continuing education class for bondsmen. We will be at the Grand Casino Hotel and Resort in Shawnee and room rates are pretty amazing. 
OBA ROOM BLOCK June 22, 23, 24 25 (Queens & Dbl Beds)
Call: 405-964-7777 (when calling in be sure to specify: Oklahoma Bondsman Association
On-Line reservations: Code is: 220616OKLA
AM – PM Break Refreshment & Snacks
Buffet – Lunch
Gift – Prizes and more…………
The Grand Casino has an amazing restaurant, The Flame, A Brazilian steakhouse. The waiters come around the table with all kinds of flame broiled steaks, chicken and sausage, it is an all you can eat!, so go hungry. If you have never been, you must check it out. Reservations are required. We are planning a get together the day before so keep tuned in for more information about event times. You do not want to miss out.
Oklahoma bail laws require each bondsman to complete 8 hours of continuing education each year. The speakers and subjects must be approved by OID. The education committee does a great job of getting informative and entertaining speakers (selections are in progress) and the 2022 CE program will not disappoint you, so make your reservations early.
If you can not attend in person, you can watch by live stream or video playback at the OBA (schedule will be posted). For those who will be attending live stream, be watching for an email that will give you directions on how to register for the event. 
Hall of Fame  
Nominations are open for the 2022 Hall of Fame. Winners will be announced at CE on June 23rd. Nominees should be someone past or present who has had a positive impact on bail in Oklahoma.  
 It is a chance for us to recognize and honor our own and celebrate the hard work and dedication that Bondsman have done to help shape our industry. NOTE: Nominations will close June 1st, 2022
For more information and to cast your nomination, contact:
Connie Allbritton, Education Committee
(405) 524-5920
Legislative News ~ Raymond Merrill, Legislative Liason
article from our OBA Lobbyist, Mike Maxwell
Hello everyone!
We've made it to the last week before the first committee deadline. There are still 4,729 live bills floating around at the Capitol, but nearly two-thirds of those will die by the end of next week. This week was unfortunately cut short by two snow days, so that means that next week will be extremely busy.  Here's what you need to know:
·        The 252 lite bill (HB2722) will not be heard in committee next week and will therefore effectively be killed for the purpose of this session. There are still many Title 59 shell bills hanging out there so this week is still a very dangerous time for us.
·        We still have three vehicles out there to address issues with pretrial release. HB1647 by Bullard, which is a holdover from last year, SB1545 by Lee Wright, and SB1682 by Murdock. We expect at least one of these measures to advance this session. Our goal here is to get some language passed that will slow the growth of these pretrial release organizations.
·        Our concentrated effort this week will be on SB1806 by Lee Wright (the Insurance Department's omnibus bill), SB1785 by Murdock (which removes the prohibition of bail enforcers to enter a dwelling to recover a misdemeanor offender), and SB1689, also by Murdock (which attempts to address the issue of organizations holding themselves out as a non-profit bail organization and therefore not subject to Title 59, when in fact they are not registered as a non-profit entity.)
After this week, we should all be able to breathe a little easier if nothing else pops up out of a shell bill. Thank you again for letting me represent you at our State Capitol.
To review the bills, go to:
Legislation (tab)
Bill Search – Enter Bill #
Advanced – will take you to more detail
National Updates ~ Tracey Halley-Terrell, OBA Secretary
in Las Vegas, Nevada
Hello everyone,
Last week, several of us from Oklahoma attended the annual PBUS Winter Conference in Las Vegas, Nevada. As always, there were great speakers, . We heard from Alex A. Price and Steve Rambam both are well established skip tracers in the industry. They gave information on the use of different tools and techniques when skiptracing.
Nina Salarno Besselman, Attorney at Law in California and President of the Crime Victims Unit, The Voice for Victims and Public Safety. Ms. Nina, continues her fight for the innocent victims of crime and has instilled that fighting spirit in many.  Additionally, to the assembly she expressed her appreciation of the bondsmen role because we insure them their day in court. She ended one of her write-ups with "God Bless the innocent victims of crime and those men and women who work in public safety to protect them."
Nina Salarno Besselman will be attending our March 17th board meeting. Everyone are invited to come to hear her presentation.
PBUS had their elections for Executive Board and Regional Directors. Oklahoma is now represented on the board , Connie Allbritton was elected to Midwest Region Director and I was elected as Secretary.
PBUS
Education, Information, and Representation
Professional Bail Agents of the United States™ (PBUS™ ) is the professional association representing bail agents nationwide as the National Voice of the Bail Agent™.
Since its founding in 1981, PBUS and its alliance with state associations have advanced the profession through legislative advocacy, professional networking, continuing education, support of bail agent certification, liability insurance and development of a code of ethics.
How can PBUS help you better?  If you have questions, comments or suggestions about PBUS and/or our website, e-mail us at 

[email protected]

  We welcome your feedback!
PBUS Office Location
286 Wilshire Blvd.
Casselberry, FL 32707
Office (202) 783-4120
(800) 883-7287
FAX (202) 783-4125
Regional Director's Update
Regional CE 2021 Video Classes
Time:  9:00 AM  Only 8 Credit Hour classes will be provided  
Area Location: Ada – SE Region (District 3)
Time:  9:00 AM  Only 8 Credit Hour classes will be provided  
Area Location: Lawton – SW Region (District 4)
Feel free to contact your Regional Director with questions or concerns taking place in your area.
Elections!
Results of Nominations for the following OBA offices and directorships will be posted in April announcement
(Pending write up-information from nominees)
Nominations for the following positions will be accepted starting January 1st, 2022. Nominations must be received by March 1st, 2022
VOTING shall be in person by each individual regular member in good standing at the time of the meeting to be held June 23rd at the Annual Continuing Education class . Proxy voting or absentee voting shall not be allowed.
These officers shall be elected every other year. This election year the offices for election are as follows:
Vice-President …… Incumbent-Carol Knight
Treasurer ……………..Incumbent-Connie Allbritton
Terms of Directors shall be two (2) years. This election year the Regional Districts are as follows:
District 2 …………………………….Incumbent-Salomon Dionicio
District 2 shall be that portion of Oklahoma east of Interstate Highway 35 and North of Interstate Highway 40 
District 4 …………………………….Incumbent-Gary Duke
District 4 shall be that portion of Oklahoma west of Interstate Highway 35 and south of Interstate Highway 40
Director-at-Large ……………..Incumbent Randy Wood
In order to be eligible to vote a member must have paid his or her Association dues in full prior to December 31 of the year preceding the election is to be held
Only members in good standing may be permitted to hold a position as an officer, which means that such member must: 1) be current on his or her Association dues; and 2) have been in good standing with the Oklahoma Insurance Department for a period of at least twelve (12) months, unless he or she is a new member. In addition, any candidate for the Office of the President of the Association must have previously served at least one (1) year as a member of the Board of Directors
Association By-Laws.
For more information call (405) 524-5920
Continuing Education Video classes will be held:
OBA Bldg. – Education Classroom
NOTE: Registration required
Board of Directors meetings
Board of Directors meetings are held monthly at 10:00 am at the Oklahoma Bondsman Association – Board Room., in Oklahoma City, unless otherwise noticed.
You are all encouraged to attend
Pre-License Bail Bond Education classes are held quarterly. Classes are held at the Oklahoma Bondsman Association bldg., Education Classroom. The class is a 2-day course.
Sixteen (16) hours of pre-licensing education is required.
Registration starts at 7:30 a.m. and class begins promptly at 8:00 AM.
June 2nd & June 3rd, 2022
December 8th & December 9th, 2022
NOTE: Dates may be subject to change
To register or for more information call:
OBA office – (405) 524-5920
Auto – Home – Life – Farmers & Ranchers
4400 Will Rogers Parkway – OK 73108
Oklahoma Bondsman Association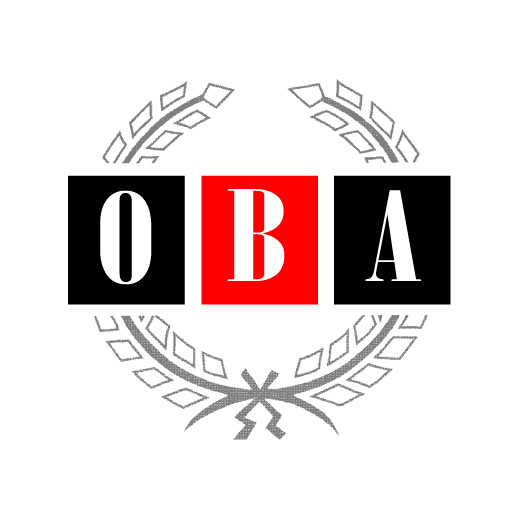 Oklahoma Bondsman Association
222 NE 27th Street, Oklahoma City, OK 73105
405.524.5920